Latymer Upper School
Latymer Upper School was founded in 1624 by Edward Latymer, a lawyer who left part of his wealth to the education of "eight poore boyes" from Hammersmith. For twenty years, local boys were educated in a school erected in Fulham's churchyard, moving premises a number of times until 1863.
Now situated on the banks of the Thames, Latymer Upper School is one of the country's leading fully co-educational schools for 11 – 18-year-olds, focusing on academic achievement and the personal development of every pupil.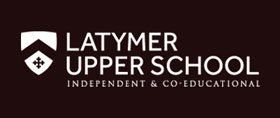 Saturday School
The Latymer Upper 'Saturday School' was launched in 1995, offering the opportunity for up to 150 pupils in Y6 from local primary schools to experience both familiar and new subjects taught by Latymer Upper staff, with support from sixth form volunteers.
Participating children are of all abilities, with the headteachers of their primary schools selecting those pupils who may benefit the most from attending.
As a former pupil, Adam has been actively involved with Latymer Upper School for a number of years, and in 2013 Adam Phones proudly took on sole sponsorship for Saturday School.