Part 4: The importance of a flexible telecoms offering  
Welcome to the fourth instalment of our legal pain points blog series, exploring the telecoms challenges that are keeping lawyers up at night and the insight that could help identify opportunities to make things better.
In this post, Juliette Lee, Enterprise Director at Adam Phones, a specialist in enterprise mobility for the legal sector, looks at the challenges of managing multiple devices across the workforce and how to overcome them.
The world is becoming more mobile, and the legal sector is no different. Research has shown that an estimated 90% of lawyers use smartphones for professional purposes, whether to track billable hours quickly, to contact colleagues via video conference or to send an email to a client overseas.
Mobile has become an integral and crucial tool in the fight against downtime, ensuring lawyers are able to concentrate on billable work and remain productive wherever they are – connected to the documents and assets required to move cases forward. The challenge lies in how to manage, support and renew these devices should the workforce change quickly – in instances of staff turnover, new starters and short-term usage for example.
Each year, many law firms will undertake investment in potential associates, which often means taking on graduates who may need access to a company mobile. However, only a few individuals of the initial intake may be taken on in the future, so there lies a risk of onerous termination costs for the numerous telecommunications contracts that cease shortly afterwards.
Flexible contracts are needed. Traditional contracts of a year or more in length are too long to be tied down to one person in this scenario. A shift away from standard agreements to a more flexible mobile contractual arrangement is the answer to this, with contract terms as little as 30 or 60 days able to meet this need. In addition, the flexibility to quickly add someone new to a contract and source a device ready for their first day in the position is key to promoting productivity from day one.
Getting the right contract terms in place can prevent hefty costs and alleviate any potential security risks from a fluid turnover of staff. Whilst mobile technology has provided great benefit in promoting workflow across the legal sector, the risk of multiple users can promote insecure devices, bringing considerable risk to the law firm in question and potentially opening the business up to data breaches.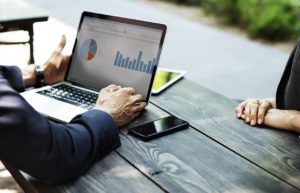 There lies the assumption in mobile devices that handsets are secure – not only the platforms used but the apps accessed within them – but this is wrong. Accessing information via web browsers can also bring risk – all browsers and operating systems will have their own security vulnerabilities to overcome. Both the organisation and the end-user must have an interest in ensuring any sensitive mobile data is secure, but for the organisation, visibility and understanding of how devices are used and by who, is key.
For law firms, an understanding of what sites are being used, which apps are being accessed and on what connection (whether WiFi or network, at work or via a publicly accessible connection point), can help to determine a risk level for each device or user. This can allow a business to both create and enforce a mobile use policy. In addition, a threat defence application should be considered for ongoing monitoring across mobile handsets to ensure data is not being leaked unknowingly.
Stay tuned for the fifth part of our legal pain point series, where we look at how to protect client and company data in an increasingly open world. For more information on how Adam Phones can help you with addressing your telecoms challenges, please get in touch or visit www.adamphones.com