Part 1: Time is money: the drain of unbillable hours, sorting telecommunications problems and losing connectivity
Welcome to the first instalment of our legal pain points blog series, exploring which telecoms issues are keeping lawyers up at night and what could make their lives as painless as possible.  
In this first post, Juliette Lee, Enterprise Director at Adam Phones, who is a specialist in enterprise mobility for the legal sector, discusses turning downtime into billable time.
Telecommunications are the backbone of nearly every business and particularly vital for the legal sector. We believe it's crucial that the communications infrastructure is watertight and that all legal organisations are guaranteed the level of support and security they demand.
After 30 years of providing seamless mobile and fixed line communications solutions for our customers, we've analysed what it takes to support the legal sector and explored seven ways to tackle telecoms together.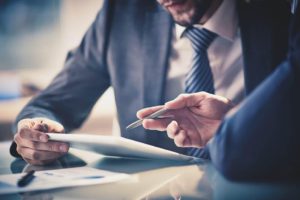 In this first post, I look at one of the most crucial elements: turning downtime into billable time. As legal professionals need to bill as much of their working day as possible, any time lost as a result of poor and unreliable connectivity – or indeed spent on solving telecommunications issues – is money wasted.
It's vital for this industry that any potential downtime is turned into productive time. And the PWC's Annual Law Firms' Survey 2017 has revealed that fees are under more pressure than ever. Staff costs are growing – there's demand to increase fee earner salaries in order to retain and attract new talent – while almost half of all firms have experienced a fall in profits.
At the same time, 70 per cent of law firms have delivered or embarked on remote and mobile working according to PWC. Although this new mode of working can provide a platform to be able to continuously work on legal matters – while travelling or working remotely – it can also create its own issues. For example, interruption to and loss of work when without connection or in and out of coverage.
Lawyers need to be confident that they have the ability to work on legal matters even without coverage – knowing everything will automatically sync to the relevant folders later. They should be able to search the repository, check a file, make changes and send outside of the desktop environment.
And when communications aren't working, lawyers also aren't earning money as any time spent on sorting telecoms issues is wasted. Although larger firms will often have their own CTO and dedicated service desk, many smaller firms will see the practice manager covering a number of disciplines; often looking after all facilities including telecoms as well as practising law.
I've witnessed how having dedicated management of these areas has reduced stress, wasted time and lost money from legal firms I've worked with. For example, one asset that could make life easier is a 'managed service helpdesk' – with a partner taking the calls and becoming the first point of contact for staff telecoms issues. If legal firms can reduce the time spent on dealing with telecoms – and related issues – this empowers them to focus on legal matters and, ultimately, mean an increase in billable hours.
However, all of the above hinges on finding the right telecommunications partner; one that understands individual challenges and delivers leading and tailored solutions – with enhanced levels of support above all else.
Michael Kinnear, IT Manager, Pemberton Greenish: "Our business benefits from a completely centralised support system, with a dedicated account manager and technical support contacts. All of these elements have kept fee earners in continuous contact, minimised downtime and increased billable hours. As a traditional law firm, dedicated personal service is key, and that's exactly what we get from Adam Phones – they care as much as we do, and the service levels are second to none."
Keep an eye on our blog for part 2 in our legal pain points series, looking at controlling roaming costs and mitigating bill shock. And for more information on how Adam Phones can help you with sorting telecommunications problems get in touch or visit www.adamphones.com.