In an earlier blog about multiple networks, we touched on the three main types of telecoms provider in the UK – networks, Service Providers and dealers. If you're entering into a telecoms procurement exercise, it's worth spending some time understanding the differences between these types of supplier.
In this post, we'll be discussing network providers and Service Providers.
The potential limitations of network providers
Buying directly from a network requires minimal explanation. They own every part of the service: the infrastructure, services, provisioning/barring, devices, billing, reporting, account management and potentially some technical support.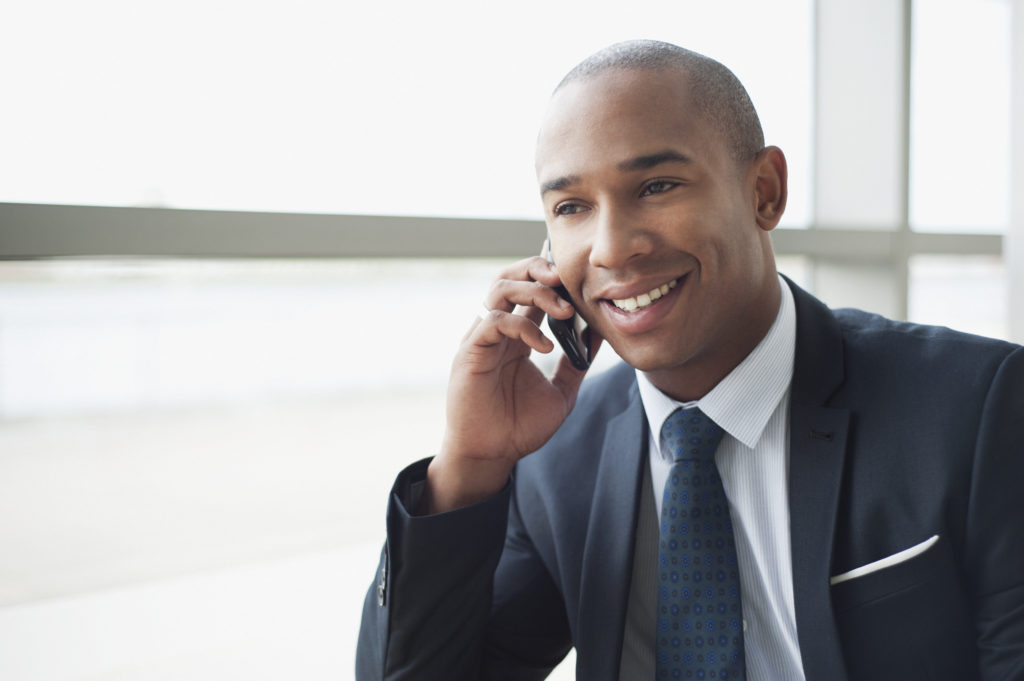 This arrangement might make you question why you would ever need to buy your mobile communications from anyone but a network. However, there are some core components missing, which could be important to your business:
You only get one network: A network will naturally only sell you their service. While that may not seem a shortcoming, we're increasingly seeing companies buying into more than one network, based on their individual strengths. For example, some businesses will want to use Vodafone on their smartphones for the strength of its voice network and footprint, but at the same time benefit from EE's high-speed data network in their iPad deployments. These 'split estates' – where a company uses more than one mobile network – are increasingly common. Additionally, there may be a handful of individuals that cannot gain coverage in certain locations, and therefore another network is needed to service their requirements. Procuring from a network makes this complicated to manage as you face maintaining relationships with multiple suppliers (and receiving multiple invoices in the process).
Generic reporting: Management information is generally 'one size fits all'. This means if you have a bespoke reporting requirement that doesn't fall into their standard suite of reports, you might be left trying to piece together the information yourself from invoices and standardised reports. And this can create a significant overhead in time, especially for those running larger estates.
Fragmented support: Buying from a network directly usually means the account management cannot be tailored to your organisation – due to its sheer size. Support will be contact centre based, and there usually won't be dedicated, named contacts. It's extremely common for businesses to be perfectly happy with the quality of the voice and data network they use, but it's the support and account management aspects that are the catalysts for change.
Lack of agility: The larger the organisation the more protracted the process of implementing a change; this is where the networks can struggle. If you have a pressing need for a product or a service, then at best you'll be waiting a long time to get that on the networks roadmap – if at all. Smaller providers, by their nature, are more agile when it comes to implementing change.
The potential differences a service provider can make
In theory, if the networks could cater for every customer requirement, then Service Providers (third party telecommunications providers) shouldn't exist. So does a Service Provider add value over and above the network?
It's worth noting that not all Service Providers will be able to deliver on all of the following – this depends on the partnerships they have with their networks and the level of technical integration they have built with them – but here are some core areas where they can make a difference:
Delivery of mobile connections on multiple networks: This will depend on how many network licences the Service Provider holds, but access to multiple carriers removes one of the limitations of a network direct proposition. It enables you to procure tariffs and services across multiple networks but from one provider with (potentially) just one contractual agreement and support structure.
No motivation to sell one network over another: Network recommendations from Service Providers should be based on commercial suitability, technical requirements and any additional client requests. This also means that if, at the end of a contractual term, there is a need to switch to another network it can be done with minimal effort – while still retaining the same supplier and support structure.
Direct responsibility for invoicing: A Service Provider with its own billing infrastructure will have direct 'interconnects' with its mobile network partners, and this, in turn, means that the levels of proactive alerting, reporting and management information will be far more advanced and tailored.
Increased agility: Service Providers are smaller and more nimble, and, therefore, able to meet the evolving requirements of businesses; whether it's reporting, account management or the integration of new products and services into their portfolio.
Responsibility for supporting all elements of the service: There should be no compromise when using a Service Provider instead of a network for mobile telephony requirements; this level of responsibility enables provisioning and barring in the same way a network can.
Centralised account management and technical support: As Service Providers are smaller organisations, they should have assigned and dedicated contacts that manage all your requirements.
Ultimately, a Service Provider can deliver all the benefits of the leading networks, infrastructure and services, but under one umbrella. This dedicated point of contact provides better customer service, focuses on the best solution for the business, and simplifies contracting, provisioning, billing and ongoing support – with customised alerting and reporting that mitigates bill shock and delivers savings.
To find out more about what a Service Provider can do for your business, get in touch. And take a look at our checklist for what makes a great telecommunications provider.