Telecommunications are the backbone of nearly every business, and the industry regulator Ofcom recently shared that 83 per cent of SMEs have stated they wouldn't be able to achieve company goals without them.
It's crucial to ensure that your communications infrastructure is watertight, and that you're guaranteed the level of support that your business demands. To achieve this you need access to the best networks, carriers and services, delivered through a proven, flexible and stable partner.
After 30 years of providing mobile and fixed line communications solutions for our customers, we know exactly what it takes to deliver business grade connectivity solutions with superior levels of support.
Take a look below at our checklist of essential criteria and see how your current supplier scores.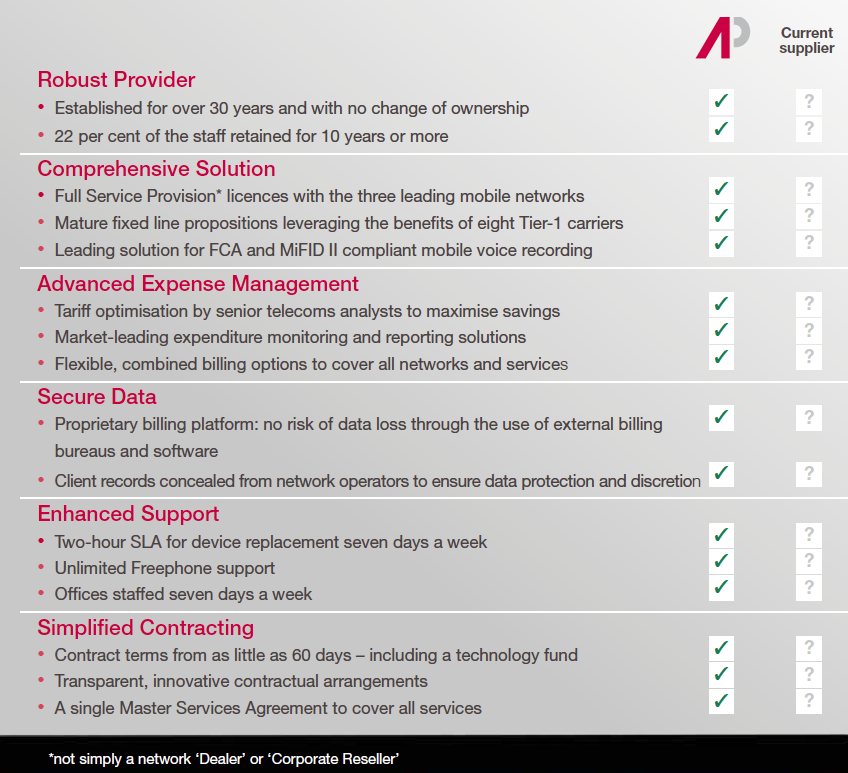 If you have a query about any of the points in our checklist or you're concerned that your supplier can't deliver all you require, we can help.
For a complimentary audit or to discuss how we can support your business, call us on 0800 123000.