Part 3: Delivering a full connectivity solution with ease
Welcome to the third instalment of our legal pain points blog series, exploring the telecoms challenges that are keeping lawyers up at night and the insight that could help identify opportunities to make things better.
In this post, Juliette Lee, Enterprise Director at Adam Phones, a specialist in enterprise mobility for the legal sector, looks at what to consider in order to achieve a full connectivity suite and the benefits of strategic account and project management.
The right technology is crucial in the legal sector – both in keeping pace with the ever-changing market but also in providing a defined edge against competing firms. Any time spent navigating telecommunication issues – poor connectivity, or complete downtime – is time that cannot be billed, and raises a critical challenge for law firms – how can the business ensure that the solutions implemented will complement, rather than detriment operations?
A seamless connectivity suite is key to a well-functioning business, whether through ensuring all employees are contactable with the appropriate equipment or in minimising downtime. Quite often, IT service desks are relied upon for technical support should any concerns arise. For larger firms, raising an issue and receiving a resolution quickly can be a challenge, with IT teams often weighed down by large-scale deployments and projects – installing desktops, implementing WiFi for instance – across hardware, assets and even mobile.
A strategic telecoms partner with dedicated account management and a 'managed service helpdesk' can eradicate any delay which may be experienced – a third-party company that can be the first point of contact and on call to quickly address telecoms issues across the business, whatever the time zone. Whilst the addition of a dedicated online portal would allow budget holders to 'self-care' what their teams are using, spending, and where that activity is occurring.
The benefits can be significant, from a reduction in internal support calls through to strategic forecasting of telecommunications expenditure. Time can be better spent on clients and required deliverables.
But it's not just technical support to think about. The legal sector is all about connectivity – business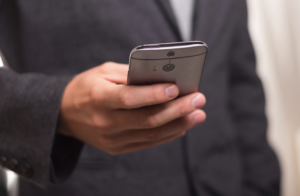 operates 24/7 – and often employees will need to access work on the go. Should a device be lost or stolen in transit, a provider that can deliver a replacement as quickly as possible, to avoid any impact on billable working hours, will be key.
Each law firm is different, and priorities, challenges and required deployments will always differ across businesses. As such, it takes time to truly understand a business and in order to set up the right solutions for the company, a large investment in time is required. This can ultimately lead to an increase in internal pressures too. Should a law firm look to migrate their telecoms suite in the future, it is important to consider a telecoms partner who can project manage migrations between networks and solutions. A professional service will alleviate the heightened pressure of managing this work – someone who can speak to all users, capture their data, requirements and logistical changes and keep disruption to a minimum.
With the right telecoms partner in place, all the stress and time required is removed. As an extension of the team, the ultimate goal of hiring the appropriate telecoms partner should be peace of mind that processes are handled by competent experts.
Stay tuned for the fourth part of our legal pain point series, ensuring your telecoms offering is as flexible as you need it to be. For more information on how Adam Phones can help you with addressing your telecoms challenges, please get in touch or visit www.adamphones.com